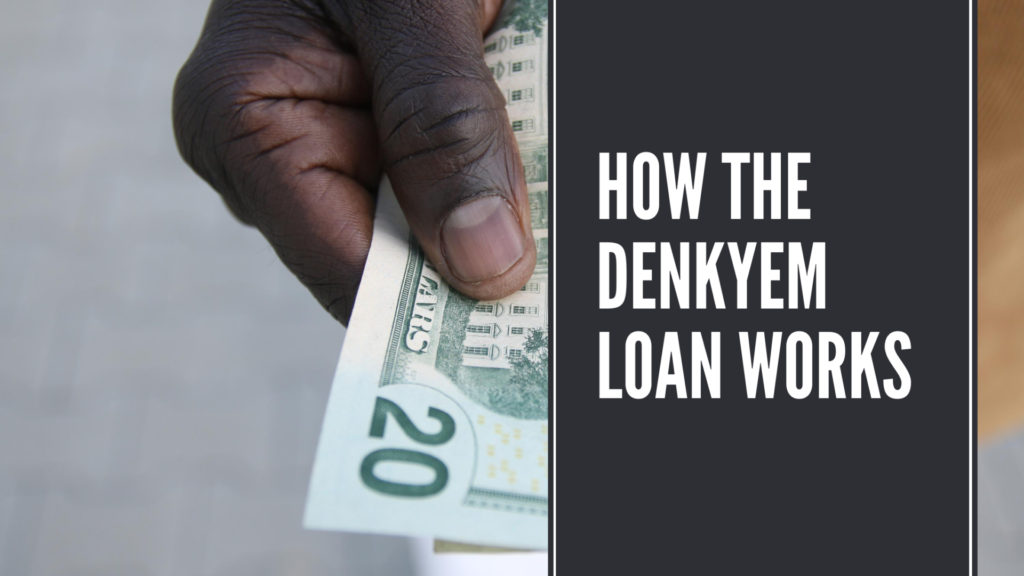 Devin Stubblefield of Faith Finance Center has a background in financial services and banking, but working with Denkyem was his first time applying for a loan himself. Why? It's because of what he calls the "intimidation factor".
"I said, do I really need to go through that? The other part of it is that I knew my business didn't have any credit. So I said, okay, how is that going to work? That's why I was very interested once I spoke to you guys and I saw the process wasn't hard.
Denkeym loan applicants, like Devin, are scheduled to meet soon after they submit an application. It's in this meeting that we start laying the foundation for a strong relationship. In addition to learning more about you and your business,  it's our goal that you leave with a firm understanding of how our loan works.
With his loan paid off, Devin gave us a testimonial of the process from start to finish.
"It was simple, man. You guys made it very easy for me. I think that is what a lot of people have a fear of. They fear [applying] for these kinds of things because it's intimidating, but you guys really took out the intimidation factor and it was more or less like a collaborative".

"I felt like you guys were looking to jump into a partnership with me. That was huge, because I'd been flying solo the whole time. To be in a place where now I got some really awesome brothers that are supporting me and really ready to put a little money behind me- man, that was huge".
Denkeym V Traditional Loans
A traditional loan is usually provided by banks. It is the most common form of debt financing used by small and mid-sized companies. If you qualify, this financing generally offers the lowest rates and best terms of all commercial lending options. A traditional loan is the benchmark for all other loans.
The Denkyem Loan is different. We are a social purpose corporation. We don't look for collateral and we don't conduct a credit check. It is created with the borrower in mind. Unlike with a bank loan, we only charge one fee, spread out over the life of the loan. Your payments respond to your needs each month. If you pay the loan back early, your outstanding fee is forgiven.
How does it really look, though?
The numbers
Term: 36-months
Fee: 10% of borrowed amount, spread out evenly over the term
Payments: 5% of monthly revenue (can be negotiated)
"I just needed a boost to be able to do some things. I needed to upgrade my equipment. My laptop, my video capabilities, and all that. I needed it to give me this boost, I needed to make sure that I had the tools I needed, and of course capital."
So what if you have a business like Devin and you're looking to borrow from Denkyem? Let's say it's a shoe retail business, and you are looking to improve your infrastructure to boost your online sales fulfilment. You want to put money into your e-commerce, and your systems and operations. You apply for a $10,000 loan. You meet with Denkyem, verify your finances and receive your funds. The payback schedule would look like this:
The $11k total (10k loan at 1.1x return) would be $305.56/month (average) with a 36 month term

$277.77 repayment of 10k (principal)
$27.78 repayment of 1k (premium/fee)

Your monthly payment is always 5% of Revenue
Scenarios
If you paid us more than $305.56/month (good month), we would apply the overage towards reducing the principal for the last month of the term; working our way backwards (i.e. If you can pay $583.33 in a month, we would shorten the term by a month without a premium charge for month 36)
If you have a month where 5% gross receipts is less than $305.56, the payment first goes towards the principal and the rest to the premium ( i.e. If you pay $300.00 one month, the balance of $5.56 will go towards future premium payments)
If you have a month where 5% gross receipts is less than $277.77,  the payment first goes towards the principal (i.e. If you can only pay $200.00 one month, the extra $77.00 of principal and $55.55 of premium would roll over)
"I felt that I was actually paying back people that I love. People that I like. I felt like Denkyem became a part of my business. A vital part".

"They are looking at you and they are really paying attention to what you're saying in regards to your business and at the same time they aren't only paying attention, but they're also giving active input. As if they are totally as interested in your profitability as you are. That's huge. This is what you're going to get when you go through this process".
As you can see, the loan adjusts with the success of your business. Denkyem works with the borrower in mind so that you can achieve your goals.
If you have any questions, please don't hesitate to reach out for clarification.