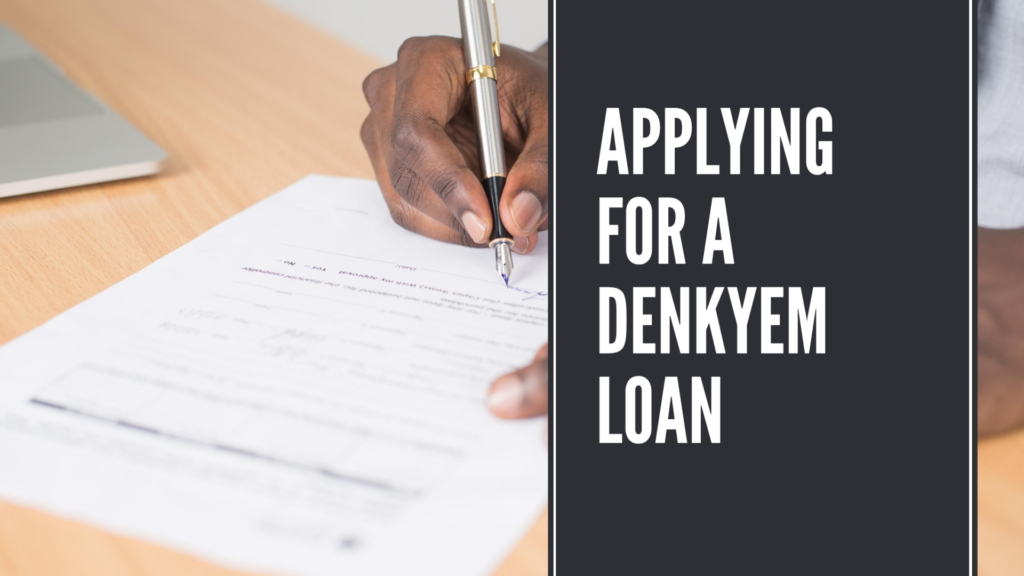 In the late 1960's Charlene "DeCharlene" Williams was denied loans by 30 different banks before her salon opened for business. This Central District story is one of many. It's part of a systemic issue Black businesses are still facing today – a fact amplified by the current need for support during the worldwide pandemic.
At Denkyem, we simplify the lending process so that we can achieve our ultimate vision: a world where Black-owned small businesses have the resources, support, and trust needed to sustain and grow their enterprises; serving as a beacon in the greater community.
Apply
As a Small Business the challenges are great, and as a Black-Owned business access to Capital is even greater, but thanks to Denkyem we were fortunate to find an affordable loan that reduced such challenges.

Efrem Fesaha, Boon Boona Coffee
Applying for a Denkyem loan is the first step to building a relationship with our team. The application is simple. Submit your name, contact information and a brief description of your business. You'll provide an estimation of your monthly income and expenses. Denkyem loans are based on community involvement and growth potential, so you'll also be asked to rate your current involvement in the community. The last step is to identify the amount you'd like to borrow as well as the type of additional assistance that would be most helpful to you.
Meet
After your application is submitted, you'll be contacted to schedule a meeting. This is an opportunity for us to start a conversation about your needs. You'll get a transparent look into how the loan works. We'll answer any questions you may have and begin to identify how we can best support you. We'll talk about income and expenses as well as any opportunities for growth. 
Verify
You'll be asked to provide bank statements and financial statements. Denkyem will provide you with a financial health check to help decide if a loan is the best option for you. Together, we may decide that resources such as grants or community connections may be a better alternative. The verification process is our way of making sure that you are set up for success with the least amount of risk.
Approve
After verifying your business health, we will notify you of our decision. Upon moving forward, you'll complete a loan agreement. Denkyem works to disburse funds in a timely manner so that they can go towards supporting your business. In the event that you do not see growth or improvement, we will continue to work with you to find the right solution to your challenge.
Support
The relationship and desire for our success was sincere and the loan reflected it. Through a streamlined application, and review process the Denkyem Team supported us to the finish-line."

Efrem Fesaha, Boon Boona Coffee
Denkyem has a growing number of support services that will be available to you. This list will grow as we learn the specific needs of our clients. This can range from accounting and bookkeeping assistance to marketing guidance. We can also work to improve your company's systems and operations. A check in will occur between 1 and 4 times a month. This is to help build relationships and provide space for you to not be alone on your journey. Being an entrepreneur can be isolation, it doesn't have to be. you are part of the Denkyem family, we will work to support you, even after your loan is paid off.
When DeCharlene finally got funding to open her salon, it became a pillar in the community. She trained cosmetologists, giving them the opportunity to be independent. She fought against development while the once predominantly Black Central District was being pushed out. It's legacies like hers that we hope to cultivate with Denkyem. Visit denkyemcoop.com/borrow to start building your legacy with Denkyem today.