You are passionate about your business, and you're looking to grow.
If you're ready to make moves, Let's Meet!
At Denkyem, we want to see a thriving community of Black entrepreneurs in the Puget Sound Region!
Are you connected to your business' community?
Do you live in the same area as your business?
Are you from the region, or spent a significant time as a resident?
Do you host community events that bring people together?
Are you aware of the needs in your business' neighborhood?
Do you have a positive impact on your community?
If you can answer yes to most of these questions, then you are a community Anchor and we want to work with you!

The two-headed crocodile represents adaptability and unity. The crocodile is adaptable because it can live in water and on land. This is an important trait for entrepreneurs! The two heads serve as a reminder of our unity, because if we fight over food, we starve. We share the same stomach. Let's Eat!
Denkyem Co-op is a Social Purpose Corporation based in Seattle. Our purpose is to promote unity within the Black entrepreneur community, and the communities in which they operate.
MISSION
Denkyem creates safe pathways for Black entrepreneurship and innovation.
OUR WHY 
We believe that a thriving Black Business Community serves as an anchor to Black economic mobility. ​
VISION
We envision a world where Black-owned small businesses have the resources, support, and trust needed to sustain and grow their enterprises; serving as a beacon in the greater community.
CORE VALUES
Trust.

Community. 

Collaboration

.

Innovation.

Investment

.

​
The Story of Our Founders
While Dion was teaching third grade, Rudy was serving on the Board of Directors at the same school. After two years of building a relationship over meals and conversations, the two of them found common ground. They were both passionate about promoting industry and self-efficacy in the community. Rudy and Dion started out by collaborating with a local non-profit that serves children in south Seattle. They continue this work through Denkyem.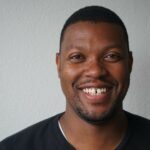 Dion Cook
Co-Founder & CEO
Dion has a background in business and education. He values community and he maintains the mission and vision of Denkyem. He is a recent graduate of Leadership Tomorrow (LT '20) and current member of the Boston Impact Initiative Fund Building Cohort. He also serves on the board of Community Credit Lab.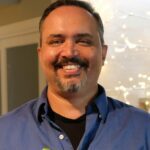 Rudy Gadre
Co-Founder
Rudy Was the General Counsel at Facebook, and prior to that, the fourth lawyer hired at Amazon. He is dedicated to investing into Seattle. As Denkyem's biggest advocate, he provides financial backing and strategic insight. In addition, Rudy is an active angel investor and general Partner at Founder's Co-op.
Stay connected with Denkyem
Join our community and be a part of what's coming next.
The Fund is a perfect way for anyone, accredited or not, to end prejudice in commercial lending for Black-owned businesses through philanthropic contributions. Donations go to Realize Impact, a 501(c)(3) public charity focused on making impact investing easier. In 2020 RI launched a new investing service to fill the gap for donors, donor advised funds, and foundations, working with Denkyem, the Seattle Foundation and others.