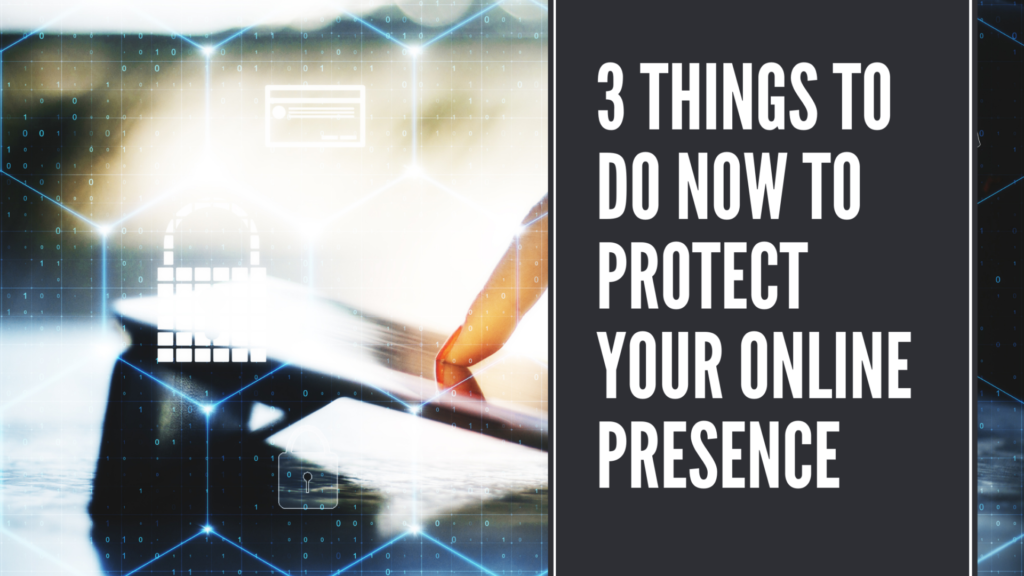 Denkyem believes in empowering businesses so that they can serve as a trusted beacon in the community. Whether your business is at home online or you've recently increased your digital visibility, it's important to protect your online presence. Just as you would secure a brick and mortar business with a security system, there are three essential things you can do right now to protect your online reputation. 
1. Use a Password Manager 
We've all been there. Setting up a new account, trying to think of a number, a special character, and something you won't forget the next day. We know we shouldn't use our date of birth, or reuse the same password more than once. But we do. Because who can remember all of that information with so many different things to log into. The problem is, without a secure password, your business is vulnerable to all kinds of problems. (Hello, whomever logged into my business' instagram from California!) The solution: password managers.
A password manager creates and stores passwords for you. Each password is unique, making it harder for your account to get broken into. You only have to remember one password- the one to access your password manager. So make it good. No dog names or abc123. Once your password manager is set up, change all your passwords. It may seem like a pain, but it is worth the added security.
My favorite password manager is Bitwarden. You can find a list of other options here. 
2. Turn on Two-Factor Authentication
Two-factor authentication is available for most online accounts including social media accounts, email and banking. The setting, which can be found in your security and password settings, adds another layer of protection when logging on to your account. Think of it as a lock with two keys. The first key is your password (see tip 1) and the second key is two-factor authentication.
Setting up two-factor, you'll be asked to choose either an email address or a phone number for a code to be sent when you log-in to your account. This means, if someone is logging in on a computer or phone that the account doesn't recognize, it will send the code. If it's you, no problem. Simply use the code to log in. If the activity wasn't authorized, change your password and rest easy, knowing that your account wasn't compromised.
Want more information about setting up two-factor? Check out this guide!
3. Be Aware of Phishing 
The energy is high right now for supporting local Black-owned businesses. Local shops and restaurants are being featured on television,news outlets , and across social media feeds. Unfortunately, this excitement can be taken advantage of by internet scammers. A few flattering words about your product or service can bait you into clicking something that gives away your information.
Phishing is any fraudulent attempt to get personal information by acting as a legitimate communication. Phishing is getting more advanced than spam in your inbox. Now, personalized messages from people you personally know, can include a link to a malicious website. A recent Instagram scam, sent users a link that claimed to use "3 of your pictures". Curious users clicked the link, which then prompted them to log on to Instagram. Their information was then stolen. This could impact more than just your Instagram account if you reused the username and password combination anywhere else on the web. An awareness of such scams can save you a world of problems.
The best way to avoid phishing? When in doubt, don't click! Never respond to requests for personal information. If it appears to be from a trusted source like your bank account, log in by going to the website directly, not by clicking the link. Though the link may seem real, a subtle difference may lead to a malicious site.
While social distancing has increased online events and e-commerce, identity theft and internet scams are also on the rise. Take these few steps to protect your business today.