"Thanks to Denkyem we were fortunate to find an affordable loan... The relationship and desire for our success was sincere and the loan reflected it. Through a streamlined application, and review process, the Denkyem team supported us to the finish-line."
-Efrem Fesaha, Boon Boona Coffee
"I was able to take the time needed to restructure my business. Denkyem gave me the flexibility to achieve all of my short-term goals in order to improve my efficiency."
-Karl Hackett, Jacob Willard Home

"Denkyem believed in me and my business development, and for that, I will always be grateful. Looking forward to continued collaboration!"

-Devin Stubblefield, Faith Finance Center
You make the grant, and We'll make socially responsible investments that lead to growth!
The Denkyem Fund offers an effective way for individuals with donor-advised funds (DAF), faith-based organizations, and foundations to make recoverable grants that create a positive impact. We invest in high potential Black-owned businesses committed to their community. Join us in creating safe pathways for Black entrepreneurship and innovation in King County.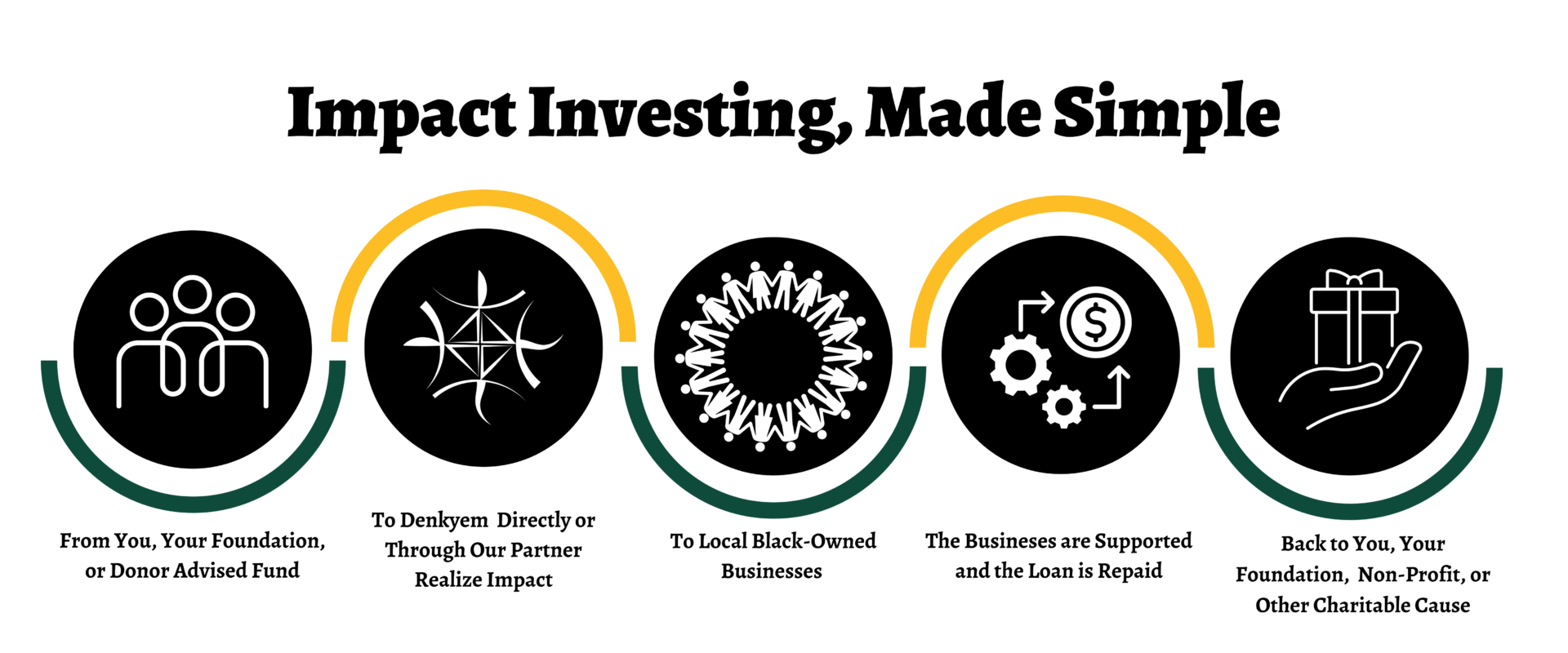 Donate Today Through Realize Impact 
Stay connected with Denkyem
Join our community and be a part of what's coming next.